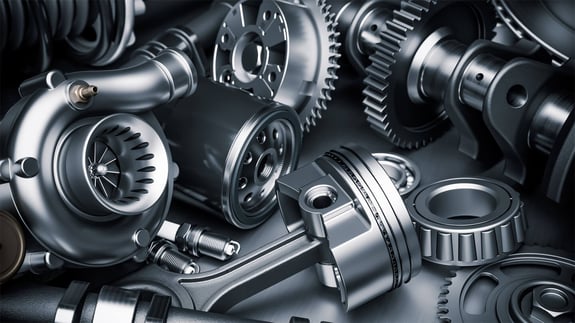 INDUSTRIAL AND AUTOMOTIVE
ODW Logistics has a long track record of providing supply chain solutions for the industrial industry. Our strategic warehousing and transportation services help control costs, provide visibility, and drive operational efficiencies to support your company's growth.
INDUSTRIAL IS IN OUR IDENTITY
As a proficient third-party logistics (3PL) provider specializing in comprehensive logistics solutions, ODW Logistics extends its expertise in manufacturing support. We provide strategic warehouse and transportation solutions, customized to meet the unique requirements of various industrial and automotive sectors. Our adaptable capabilities and proactive approach, rooted in lean thinking, ensure the execution of continuous improvement initiatives, fostering sustained growth for your business.
Automotive Parts & Accessories
SEE THE DETAILS IN MOTION
While managing your supply chain, we provide your internal team with complete visibility through user-friendly tools that help to identify, manage, and mitigate risk.
"ODW Logistics is open, candid and a professional 3PL provider. They help us address challenges in our operation and deliver efficiencies in our supply chain. ODW has implemented automation in the form of autonomous mobile robots (AMRs) further driving service improvements and efficiencies in our fulfillment processes."
"The team is responsive and does an exceptional job servicing the Aspire Bakeries account. Great service and attention to detail to drive operational efficiencies and control supply chain costs."
"We value our partnership with ODW Logistics. We have open communication and weekly dialogue to help drive improvements in our supply chain."
"ODW has provided a consistent high level of customer service and is willing to work with us on special projects as they come up. ODW ships orders on time and helps with cost savings on retail consolidation."
"ODW Logistics has the processes, technology, and unique solution set to drive cost reductions in our operations. Their strategic collaboration, dedicated teams, and continuous improvement initiatives have resulted in a 20% reduction in our supply chain costs."
"ODW Logistics brings a hands-on management approach, proactive communication, and adaptable labor solutions that seamlessly adjust to our seasonal requirements, resulting in enhanced efficiencies across our supply chain."
MANUFACTURING SUPPORT LOGISTICS TO SCALE
From the time a part arrives at the warehouse to when finished goods are prepared for shipment, our manufacturing support logistics will reduce labor, improve efficiency, and increase operational capabilities for your company. Along the way, you have real-time visibility, sophisticated technology, and dedicated experts supporting your manufacturing process.

ODW SUCCESS STORY
PLASKOLITE SEES $2M IN ANNUAL SAVINGS WITH OPTIMIZED TRANSPORTATION SOLUTION
Find out how ODW helped Plaskolite reimagine what its supply chain could look like.